IT CAREERS
We're a company for sure, but we'll feel like a community.
Career shout out to the builders of tomorrows IT. Let's get to work.
We're a simple company doing extraordinary things by working together. It may sound cliché these days, but we've been that way for 40 years. We're straightforward, becoming less and less formal all the time. We used to insist on business-wear. Now, you can work in shorts and flip flops from home if you choose.
Memorable Moments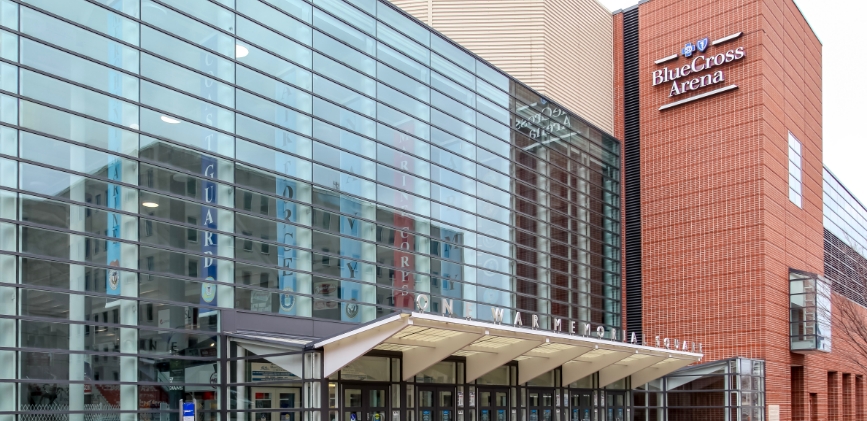 The Paychex Employee meeting at the BC Arena was the coolest thing that I've ever had the pleasure taking part in at work. Energizing!
One of my favorite team builders was a geocaching activity we did at a local park.
Paychex allowed employees to buy old stuff from the office in a "garage sale".
The effort that the organization puts in to establishing a culture that embraces the Paychex values is what stands out to me. Making the values engrained in all that we do not only makes us more effective employees, but extends to all aspects of life to make us better people.
I love that my team can have fun while getting work done. My team is truly like a second family to me.
There's a healthy mix of professional and casual interactions between colleagues. The people! work with are welcoming and generally easy going, while still contributing quality work.
Paychex Employee Resource Groups
Respect, caring and professionalism that stands apart in IT where you choose where you work.
Inclusive Excellence Website
Official Paychex website designed to provide communications, resources, and tools for employees to learn and practice diversity, equity, and inclusion.
Inclusion & Diversity Community
The umbrella group for all employees to participate in conversations around diversity, equity, and inclusion. Employees will receive emails and access SharePoint around I&D celebrations, committees, recognitions, and other I&D topics.
Be Here Now Webex Group
SharePoint site, email, and WebEx teams space focused on practicing safe places to engage in candid conversations, highlight cultural celebrations, and share best practices.
Women in Leadership (WIL) WebEx Group
All inclusive group dedicated to fostering women as leaders through Learning Speakers Series, an Emerging Women in Leadership program, and mentoring programs.
Women in Leadership (WIL) @ Paychex LinkedIn
Designed for leaders and employees to engage in dialogue and create awareness of barriers impacting current and aspiring women leaders.
Paychex Rainbow Alliance - WebEx Group
Created by the SMBeast Bridge Builders Committee, the group is designed to be a safe space to share, listen, support, and learn.
Veterans Yammer Group
Employee Yammer group dedicated to supporting and embracing our community of employee veterans through shared experiences and events.
Inclusion Committees
Provides community, support, and awareness to employees throughout the organization at the local level.
I&D Book Clubs
All employees are invited to participate in the I&D Book Clubs created to foster intentional conversations, exchange ideas, and build relationships through books focused on self-development and I&D topics.
DEI Podcast - Intentionally Inclusive
June – Juneteenth & Pride Month
July - Celebrating Differences (Karen & Liliana)
Projects at Paychex IT
Coming Soon!
A Kafka Metamorphosis
Paychex was exploring Kafka a few years back and saw a messaging and event streaming gold-mine. Now I'm leading a Kafka project to build an automation solution which, I believe, sets us apart from others in the field.
Ops Engineering
Over 17 years at Paychex I have had amazing opportunities. I work with awesome platforms, such as Splunk and AppDynamics. I have resources, like Udemy, to learn about cloud technologies, Python, Ansible and leadership development. This has allowed for exponential growth in my career.
Agility Everywhere
Taxpay/ARLO was the first really, true Agile project I worked on at any company. The team was great and actually putting Agile/DevOps practices to use made it feel very successful.
Spent a weekend sightseeing in India while over there training some of our offshore teams. It was my first time out of the US (aside from Canada) and it's an experience I'll never forget.
My leadership team in IT is outstanding. My boss has my back, and that makes working for him very easy. I think Paychex did AWESOME in moving the staff to WFH - leadership, and the employees deserve much recognition for that. I don't believe other organizations could have reacted as well.
I was invited to one of my coworker's 20 year anniversaries. The team that put together the celebration had a lot of funny moments contrasting the technology 20 years ago to modern times. It really put into perspective how much technology can change, but the people still make it a fun, successful place to be.
Everyday I learn something new. The work is challenging yet there are resources everywhere to help you succeed.
Uncommon support, celebrated work-life balance, and people who truly work like one team.
Paychex by the numbers
$140 Million
invested in employee benefits
9,700+
Kubernetes/OpenShift projects
9,700+
Kubernetes/OpenShift projects
2777:1
server to engineer ratio
1.8 Million+
ACH transactions on a single day
2.3 Million+
automated test executions
74,600+
Infrastructure-as-Code Docker Containers
1.8 Million+
ACH transactions on a single day
74,600+
Infrastructure-as-Code Docker Containers
50,000+
databases in Azure SQL managed via dynamic pools
218,000+
releases per quarter
7.5 Million
people overview drawer views
218,000+
releases per quarter